Posted:
June 26th, 2012 |
Author:
Corin
|
Filed under:
Comics
|
2 Comments »
A one-page jam comic from 4/3/93 by myself and Dr. Special. We took the time to color it.
From the archives of Michael Beattie (thanks, Mike!).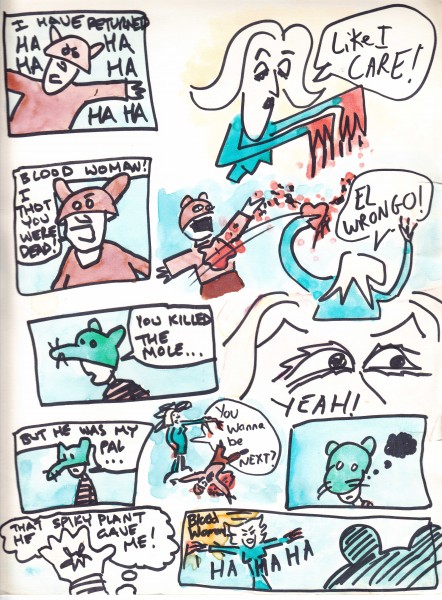 What will happen next? What is the spiky plant, and how will it help? Tune in sometime…actually Bill is visiting next week, so maybe we can do a twentieth anniversary sequel.
BTW one should check out Bill & his brother Clint's precocious young cartooning efforts–Splat Comics.
---